WELCOME TO THE OFFICIAL WEBSITE of PIOLO PASCUAL. We hope you enjoy reading about the latest news in the Ultimate Heartthrobs' life and career. After months of hard work put together by the PJP.com team, we are pleased to bring you closer to Piolo through this website.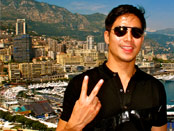 This month's "Featured" is a photo of Piolo in Europe.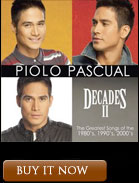 FOLLOW US:




Pursuits Journal: SunPIOLOgy 2011
by Les posted on 04 Nov 2010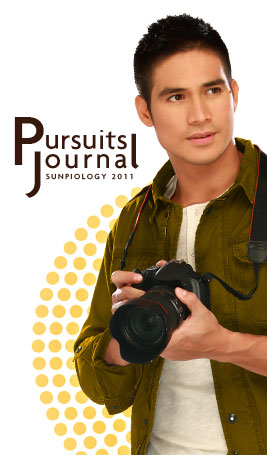 Dubbed as "Pursuits Journal", SunPIOLOgy 2011 banners the theme of environment conservation with captivating snapshots of nature's 4 elements - air, fire, earth and water in different forms and shapes, all taken by Piolo Pascual. In between months, one can learn how to be green crusaders through useful tips and lessons.The journal will be launched to the public via a twin-bill benefit exhibit happening one after the other on November 25th at the Eastwood Mall in QC at 2pm. For more information and the video plug from Piolo, please visit http://www.sunpiology.com/ .

Read More | 0 Comments



Private Time with Piolo Pascual
by Les posted on 02 Sep 2010

A Private Time with Piolo Pascual
A Concert with Maestro Ryan Cayabyab

October 9, 2010 at 8PM
The Forum Tent PICC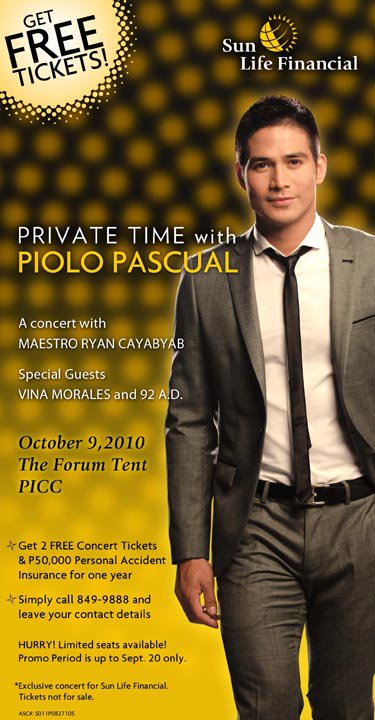 Read More | 0 Comments



Decades Platinum Awarding
by Les posted on 02 Sep 2010

Piolo's Album "Decades" was certified Platinum by PARI for its outstanding sales of more than 20,000 units!

Decades Volume 2 is in the works!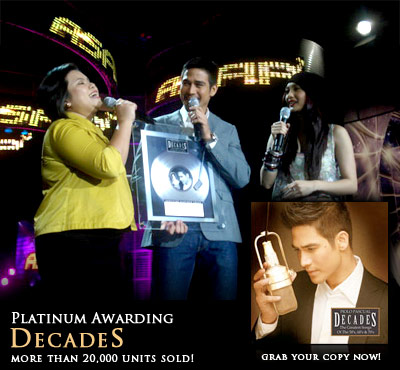 Decades is also available through iTunes for digital download!

Read More | 0 Comments