WELCOME TO THE OFFICIAL WEBSITE of PIOLO PASCUAL. We hope you enjoy reading about the latest news in the Ultimate Heartthrobs' life and career. After months of hard work put together by the PJP.com team, we are pleased to bring you closer to Piolo through this website.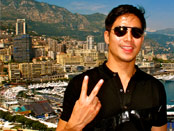 This month's "Featured" is a photo of Piolo in Europe.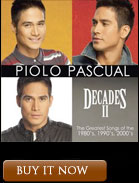 FOLLOW US:




Songs of the Decades Tour
by Les posted on 10 Feb 2010



Live @ Las Vegas, Nevada
February 12, 2010 - 6PM
Ticket Prices: VIP $75 $55 $35
Gold Coast Hotel & Casino
4000 W. Flamingo Ave.
Las Vegas, NV

Live @ Phoenix, Arizona
February 13, 2010 - 7PM
Ticket Prices: VIP $110 (w/ Meet & Greet) $85 and $55
University Public School Phoenix
735 E. Fillmore St., Phoenix, AZ

Read More | 0 Comments


Cinema One's Ultimate Cruise (22 Photos)
by Les posted on 03 Feb 2010

Update! 22 New Photos from The Ultimate Cruise with Piolo! Exclusive Photos Courtesy of Certified Piolo Addicts.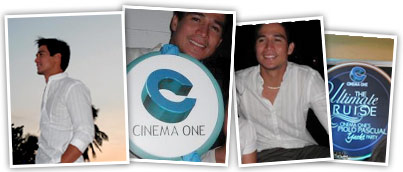 CLICK ME

Read More | 0 Comments



Decades Tops the Charts
by Les posted on 25 Jan 2010

Odyssey Record Bar's Best Selling Albums
(January 4-10, 2010)

Overall

1. Decades – Piolo Pascual (Star Records)
2. Ikaw Na Nga – Willie Revillame (Star Records)
3. Romance Revisited:The Love Songs
of Jose Mari Chan (Exclusive Minus One Edition) – Christian Bautista (Universal Records)
4. The Fame Monster – Lady GaGa (MCA Music)
5. Fearless (Platinum Edition) – Taylor Swift (MCA Music)
6. I Dreamed a Dream – Susan Boyle (Sony)
7. Franco – Franco (MCA Music)
8. Music and Me – Sarah Geronimo (Viva Records)
9. Power Hits 4 – Various Artists (MCA Music)
10. 2009 Year of Us – Shinee (Universal Records)

Read More | 0 Comments